About Us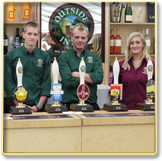 Outside-Inns was founded in 2008 and is the creation of Dave and Steve. The two friends decided to start trading after years of being continually frustrated by the dire lack of decent beers available at most large scale UK festivals. They decided to pool their expertise and create an outdoor bar company that goes far beyond anything else in the marketplace. So if you want a fantastic bar experience and excellent customer service you've come to the right place.
We strive to recreate a real pub environment for customers to enjoy whether the location is in a field, street, market,private garden or indeed anywhere you can think of. Our bars look and feel like a real pub bar and allow customers to congregate and enjoy themselves as they would in their favourite local pub.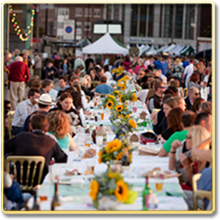 The centrepiece of the bar display is the pub mirror and farmhouse sink we use for ice dispense and wine service.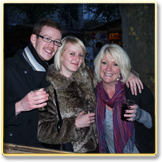 The bars have been designed to make our customers feel welcome while at the same time allowing the staff to work quickly and efficiently and keep waiting time down to a minimum without compromising on service.
We have a particular expertise in providing high volume "real" cask ales and our inflatable cellars allow us to store, condition and dispense thousands of pints of beer a day if needed. We enjoy good working relationships with many different brewers but we are not tied into any purchasing contracts.
We can tailor make a drinks portfolio to suit your particular event and be completely flexible in the products we offer.